Top 5 Sarvajanik Ganesh Raja in India – Must visit locations for the devotees

---
---
Ganesh Chathurthi is one of the most vibrant and garishly celebrated festivals of India. Commencing from Shukla Chaturthi in the month of bhadrapada, the festival concludes on Ananta Chaturdashi. Ecstasy and enthusiasm are the core essence of this festival, which is the prime reason this holy festival is celebrated throughout India.

Amongst various popular merriment spots in India, following are the top 5 Sarvajanik Ganesh Raja in India.
Top 5 Sarvajanik Ganesh Raja in India
Established in 1934 in the flamboyant Mumbai city, Lalbaugcha Raja has grown to become the most admired and visited spot in India. Astonishing pandals, splendid idol and overwhelming celebrations attract about 1.5 million devotees every day. Well-organized celebrations and faith of the devotees make this spot count amongst the top 5 Sarvajanik Ganesh Raja in India.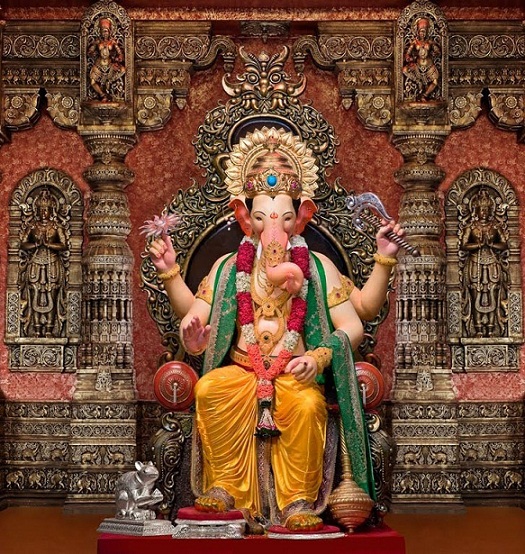 This is one of the most extravagant and popular spots in India which has also bagged several awards for the implausible decorations and amazing idols. The mandal made 40 feet tall idol in 2000, which was the tallest ganesh idol in Indian history. Bejeweled with real diamond studded gold jewelry; devotees can just not afford to miss this spot.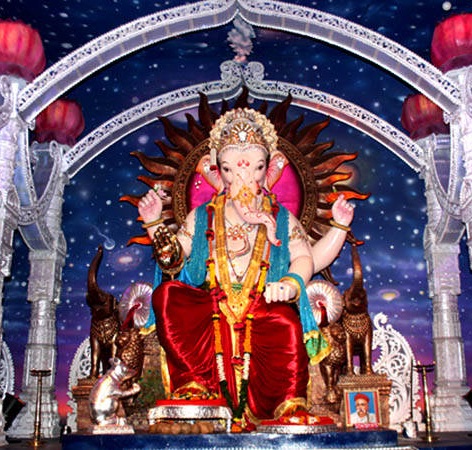 Located in the suburbs of southern Mumbai, Andhericha raja was founded back in 1966. The mandal usually has a novel theme every year, which makes it special and unique from other celebration spots. Although the idol of Andhericha raja is not as towering as Lalbaugcha Raja but the reputation of fulfilling the wishes of devotees lets it count amongst the top 5 Sarvajanik Ganesh Raja in India.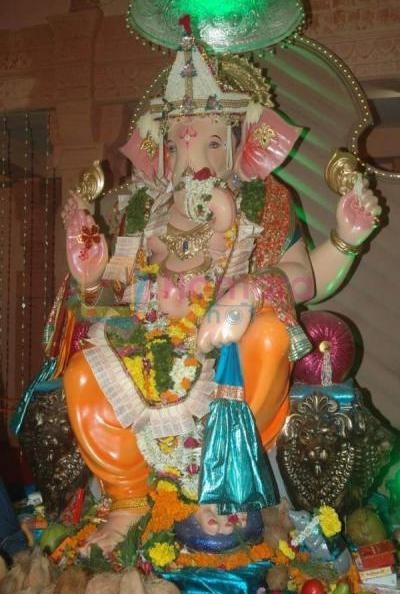 Shreemant Dagdusheth Halwai Sarwajanik Ganpati
Situated in the heart of Pune city, the spot is popular for wonderful decorations and vivacious celebrations. Devotees may seek calmness amidst the city hustle-bustle by visiting this sacred spot.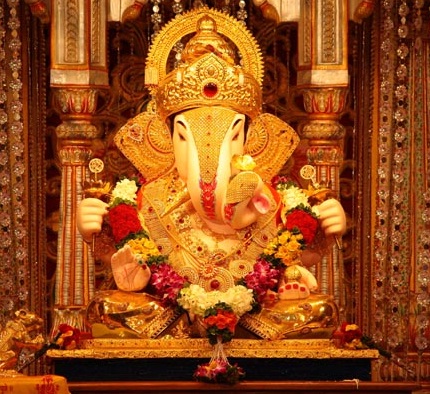 Mumbaicha Raja in Ganesh gali is located a couple of lanes away from Lalbaugcha Raja. The outwardly beauty of shrine and lavish themes usually draws the attention of the crowd. Unique pandal decorations bring this spot amongst top 5 Sarvajanik Ganesh Raja in India.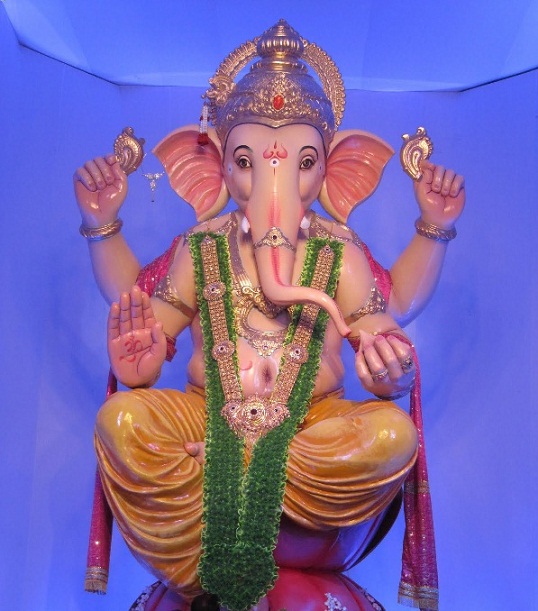 Ganpati.TV Team
The team works hard to provide you useful information. Team also manages all content submitted by our users. If you like, please take a minute to share it on Social Networks.
---
---