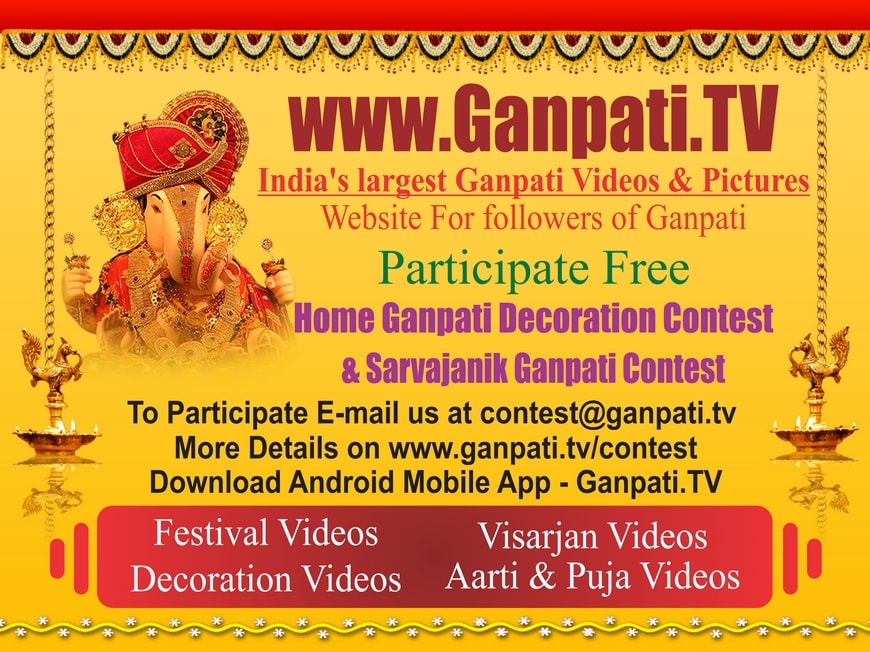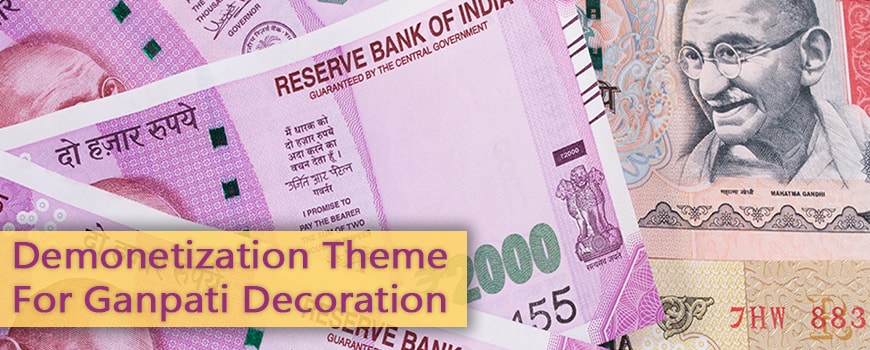 4 out of 5
Rating: 4 / 5 - 9 Votes
Welcoming Demonetization With Ganesh Chaturthi Home Decoration – If you are from India, then you might have heard of the word, "Demonetization" that created a big ruffle last year in the country. This was the time when the governments had called back all the five hundred and thousand rupee notes and banned it altogether. This was a scare for those who had hoarded black money or unaccounted money in homes and other places. This was also the time, when the government had rolled out the beautiful purple-pink Rs. 2000 notes and the small green five hundred rupee notes too....
Read More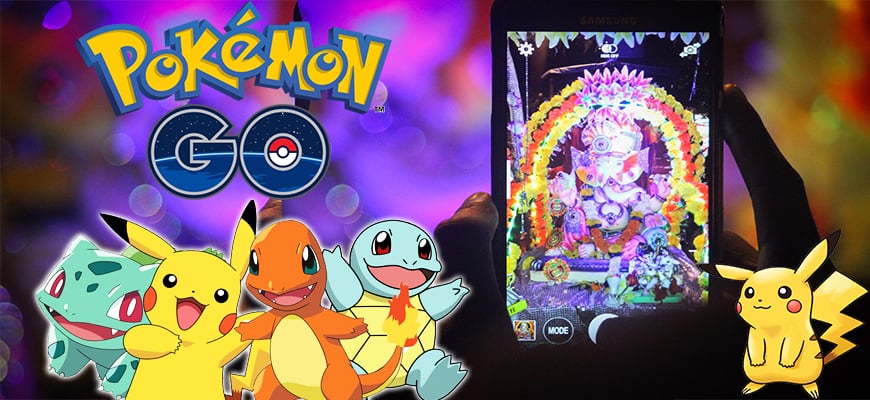 5 out of 5
Rating: 5 / 5 - 1 Votes
This year, Ganesh Chaturthi is just a few days away and that leaves you with very less time to think of a new theme. You have already done and dusted few themes so many times that you have lost count. That straw hut concept was fine last year, and the year before that you had done the theme of recreating a scene of a park in your home for Lord Vigna Vinayaka!...
Read More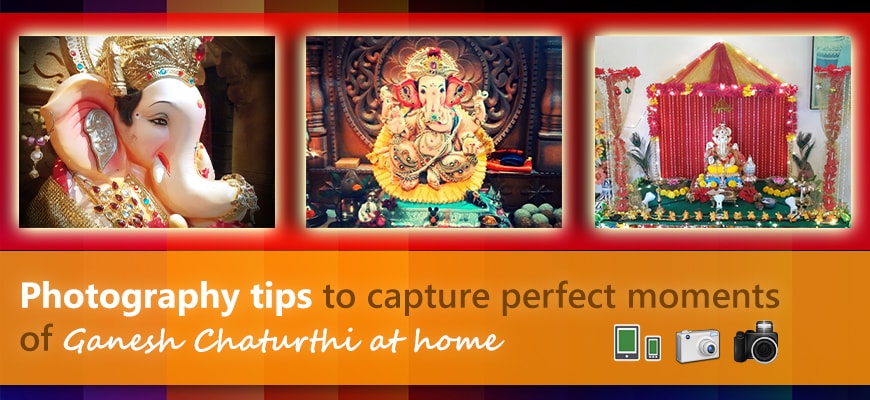 4 out of 5
Rating: 4 / 5 - 2 Votes
Just 3 more days left to welcome Ganpati Bappa into our houses. With great zeal and enthusiasm we are all eagerly waiting for him to bestow his wisdom, health and prosperity on every one of us. Ganesh Chaturthi though lasts only for 10 days we retain its memories for a life time through photographs. This impulse to save our recorded memories tells us much about our constant desire to distil our most precious moments...
Read More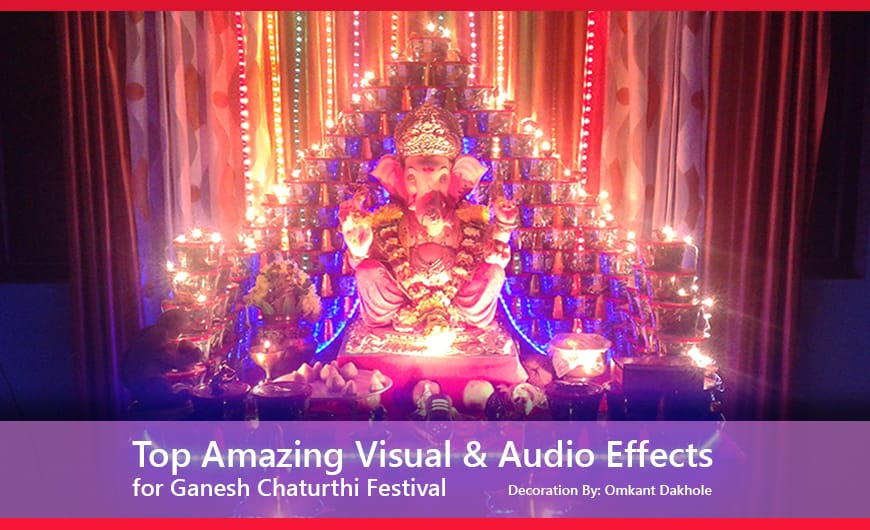 3.5 out of 5
Rating: 3.5 / 5 - 1 Votes
Ganpati Bappa Morya, Mangala Murti Morya! Now that we have less than a week in hand before Lord Ganesha, the Vighna Vinayak comes to our home to bless us, we have to think of top ideas for decorating our homes. Many people like to build intricate Pandals inside their homes itself with a new theme every year...
Read More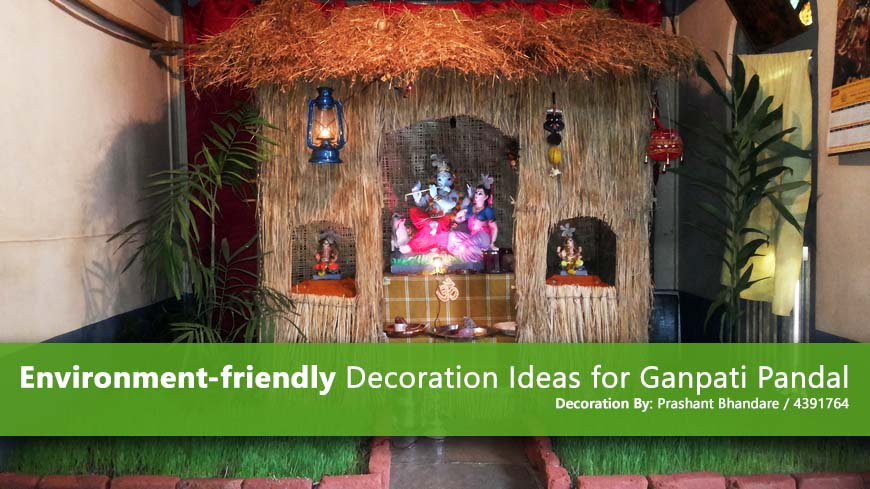 4.0 out of 5
Rating: 4.0 / 5 - 4 Votes
Now that you just have only less than ten days in hand for the celebration of Ganesh Chaturthi, it would be better that you take time out and go thinking of plans to have your own decoration for your pandal for the Vighna-Vinayak at your home or in your community...
Read More

4.0 out of 5
Rating: 4.0 / 5 - 1 Votes
In a few days, we shall be celebrating Ganesh Chaturthi festival. The festival literally marks the beginning of many other festivals like Navratri and Deepawali in this part of the year. Therefore, Ganpati Puja is one of the most important festivals in the country...
Read More

4.0 out of 5
Rating: 4.0 / 5 - 1 Votes
Nowadays, every one looks for more ideas for theme based Ganpati decoration. Let us have a look at the second part of Top Twenty Ganpati Decoration Ideas that you may try this year at your home. Ideas below will help you to get more ideas and come up with unique theme of your own. Here are the Ganpati Decoration Theme based ideas for home Part 2...
Read More

3.5 out of 5
Rating: 3.5 / 5 - 20 Votes
Every year we celebrate the festival of Ganesh Chaturthi and we bring Ganpati Idol at our home. On this auspicious day we decorate our home with different ideas to make it beautiful, colorful and pleasant to please the Lord Ganesha...
Read More

2.5 out of 5
Rating: 2.5 / 5 - 5 Votes
Last time we shared 5 Ganpati decoration ideas for your home hoping everyone liked it, and indeed it was viewed by lots of visitors. We now share the other 5 ideas which surely may come handy and useful to everyone...
Read More