Welcome to Nirav Shah's Page on Ganpati.TV 2023
Nirav Shah's Home Ganpati Pictures & Videos of every year. Also includes decoration ideas or details which they have shared. It would be helpful to others for following year.

If you like then please share it via Facebook / Google+ or Twitter. You can find Share links below.

You can also leave a comment or question below for me, would appreciate.
Hope you like the Ganpati Decorations.
[signinlocker id="6628"]
[/signinlocker]
---
---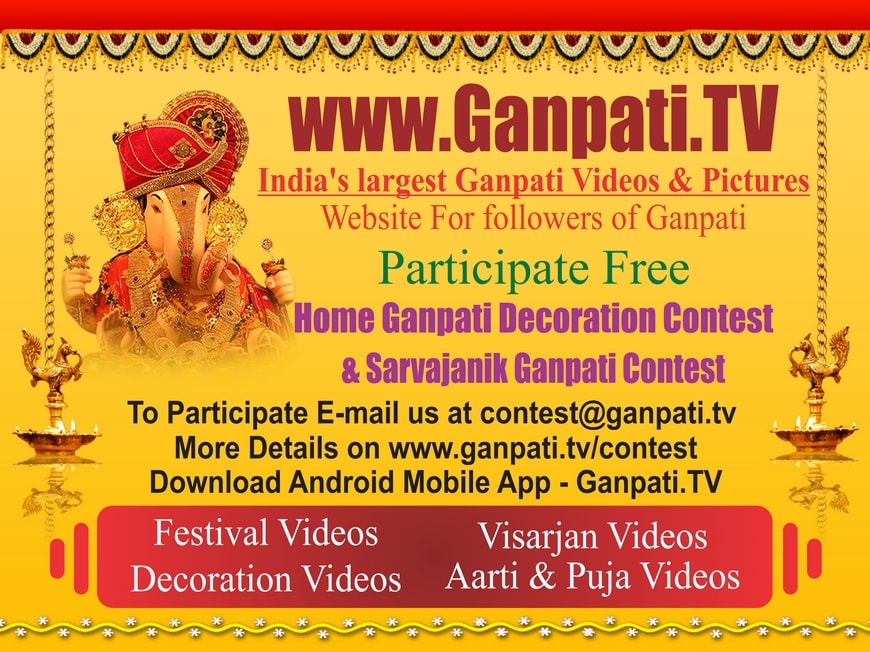 3.5 out of 5
Rating: 3.5 / 5 - 20 Votes
Every year we celebrate the festival of Ganesh Chaturthi and we bring Ganpati Idol at our home. On this auspicious day we decorate our home with different ideas to make it beautiful, colorful and pleasant to please the Lord Ganesha...
Read More

2.5 out of 5
Rating: 2.5 / 5 - 5 Votes
Last time we shared 5 Ganpati decoration ideas for your home hoping everyone liked it, and indeed it was viewed by lots of visitors. We now share the other 5 ideas which surely may come handy and useful to everyone...
Read More