How DJ Music ruining Ganesh Visarjan Process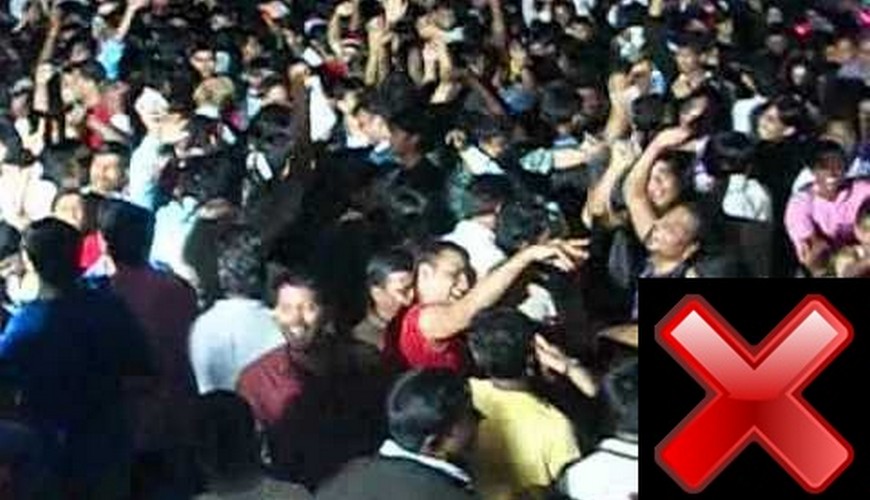 ---
---
Are you fond of Indian traditions? Is the ruining Indian culture worrying you? If yes then here is a step forward to let the people be aware of what exactly is happening and how people are trying to spoil the strong base of India.

Ganesh Chaturthi is a famous festival of Lord Ganesha. This is celebrated for long and people of all age groups participate here. On the last day, the Ganesha idol is immersed in holy water body. As we all know that Ganesh Visarjan is a beautiful India tradition where joyous environment can really be enjoyed.
But here something is hampering our tradition. It is really bad to notice that today; the dhols are replaced with electrified loud music playing vulgar songs from Bollywood movies which are by no means related to Ganesh Festival. Apart from this, the people dancing in the crowd of Visarjan create lots of nuisance as they are mostly drunk. These are creating an adverse environment. One can easily identify that this people are here not for the festival but a grand DJ party on the road. Mostly this is seen in city of Mumbai, but many other cities are now following this. Every year since past 5 years, this is getting out of control crossing all limits and unfortunately everyone seems to be enjoying it.
Thus it is a time that one should step forward to maintain our traditional India. The purity of our relation lies in our customs and traditions. For this a solution can be creating more and more awareness of the meaning and reason of festivals of India. Our youth must know why they should celebrate the Ganesh Visarjan. This can surely help to make India a better place to grow and enjoy the rich traditional India. Let's pledge to associate ourselves for removing pitiable acts of drunken people and celebrate the Ganesh Chaturthi with true devotion.
What should be done to stop this?
As we know that the traditions of India are getting hampered due to the nuisance created because of the people spoiling traditional ways. At the time of Visarjan process in Ganesh Chaturthi, it has been noticed that people are not taking care about preserving the rich Indian heritage. The loud DJ music is noticed playing.
Considering this, here we shall discuss that how the issue of the DJ music ruining Indian traditions can be overcome. Some simple ways that can help in same are as follows:
1. The youth must know what the values of Indian tradition are. If they know, what are actually right and what is wrong, then surely the same would not be expected.
2. The kids must be taught in their school sessions about the festivals of India.
3. To add some fun with learning, the TV Shows, and movies can be a medium to know the festivals.
4. Follow other States of the Country which have still maintained the integrity of the festival.
Indian Traditional Ways Of Ganesh Visarjan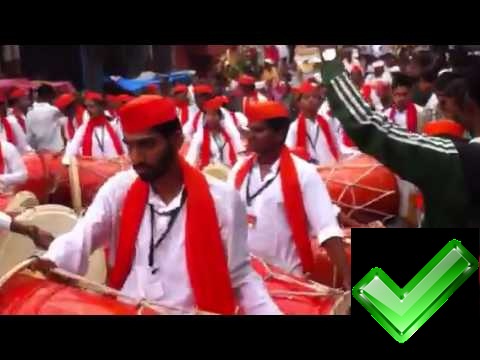 So now if you also want to participate in overcoming such problem of DJ music in Ganesh Visarjan Process then spread awareness about the above mentioned suggestions.
(If you agree, please give your comments.)
Ganpati Bappa Morya.
Ganpati.TV Team
The team works hard to provide you useful information. Team also manages all content submitted by our users. If you like, please take a minute to share it on Social Networks.
---
---